Recording a jazz band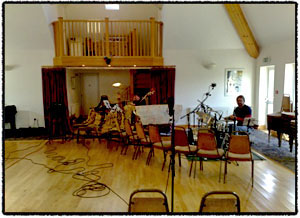 We offer fully mobile recording services covering the whole of the UK.
Whether it's a session in your home or rehearsal space we can cater for all e.g.
church and school choirs, musical theatre, bands, groups and live performances.
Recording is carried out using Digidesign ProTools HD2.
The system is operated by an experenced Digidesign engineer.
Installation and set-up can be in any location to operate as a stand-alone
recording system or linked with an existing PA system.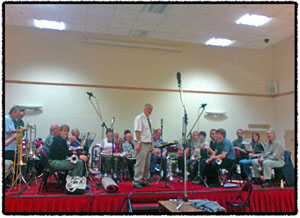 We can also arrange a recording space suitable for your project.
We have various locations to cater for all numbers of people -
from solo artists to 60 piece orchestras and full choirs.
Please contact us for more information.
Residential Recording and Rehearsal Studios UK 2008